I have access to two identical Flip Video camcorders.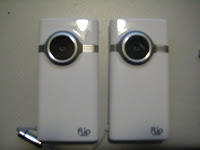 I built a cheap $3 mounting bracket system so I could use them to shoot stereoscopic 3D video. I used two 1/4" X 20 screws (these fit the tripod mount on the cameras) and a couple of nuts and washers.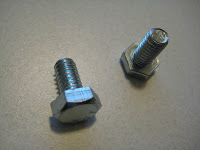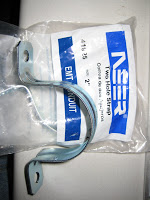 Also a bracket, I used some plumbing bracket. It was too large so I had to squeeze it smaller. You want the distance between the camera lenses to be about 6.5cm once they are screwed onto the bracket.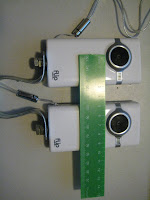 So the result looks like this.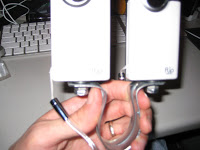 | | |
| --- | --- |
| When you shoot video, try to start both cameras at the same time. After shooting, you can use QuickTime 7 Pro to edit the videos, you will need Perian on Mac to handle the Flip DiVX AVIs. Trim each video so they start at the same time (use a clap board or something so you have a visual event to synchronize on) - use Edit | Trim to Selection in... Read More |